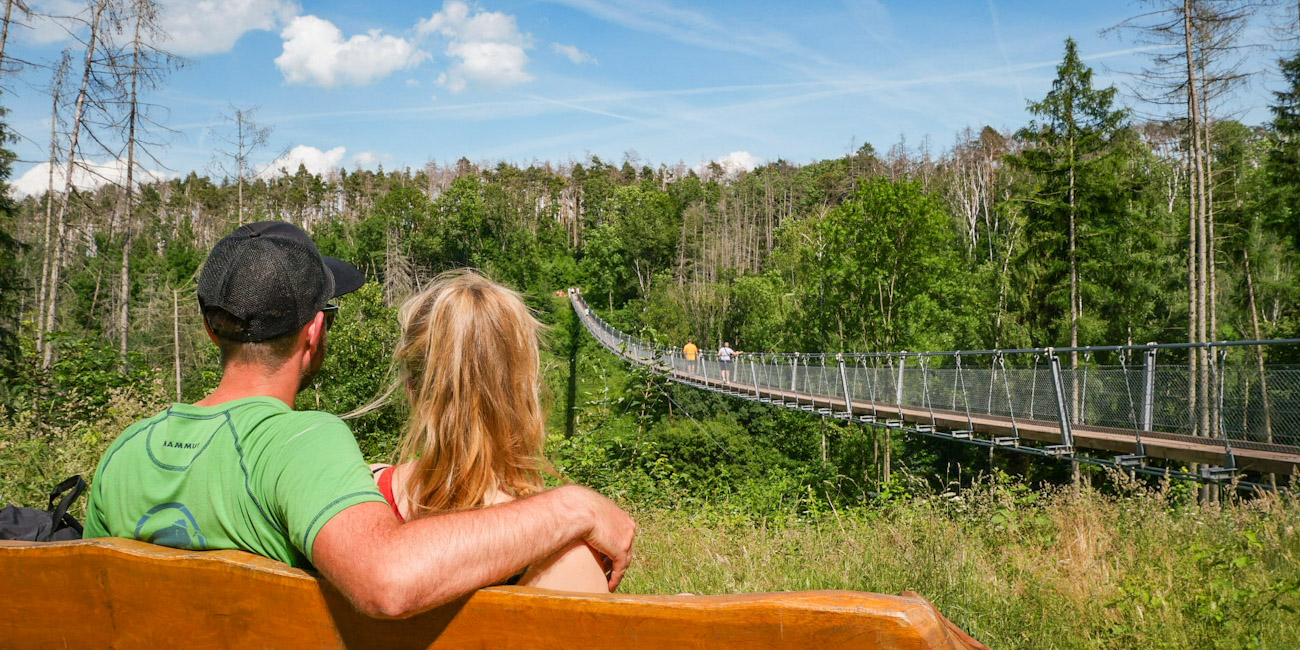 HOHE SCHRECKE: Small circular trail - through the forest and across the valley
The whole diversity of the Hohe Schrecke: primeval forests, great views, graceful orchards - and as a special highlight the suspension rope bridge over the Bärental. Over a length of 13 km, you will gain insights into the entire spectrum of species-rich habitats in and around the Old Forest: from scattered fruit meadows and richly structured forest edges to its primeval core.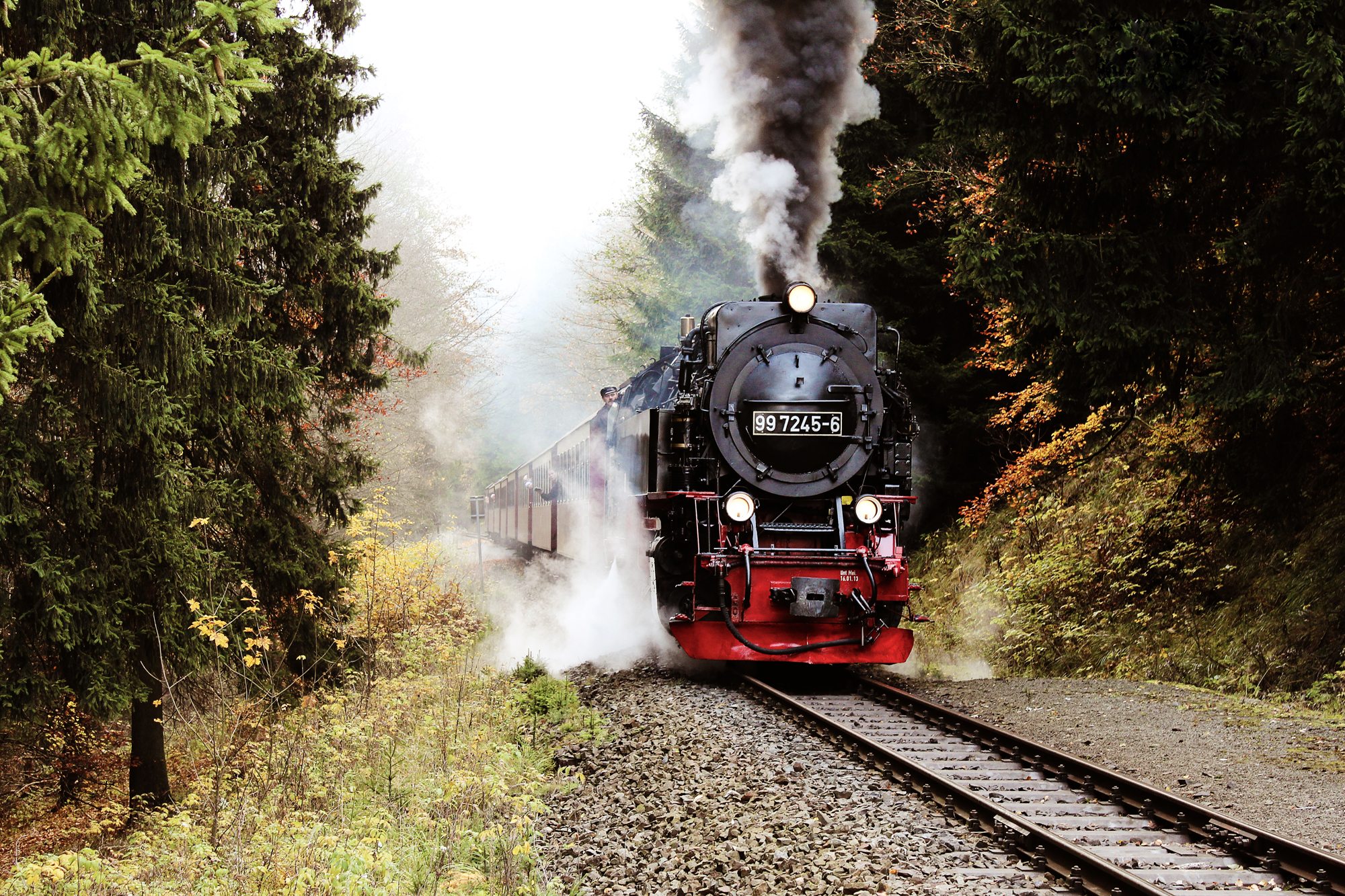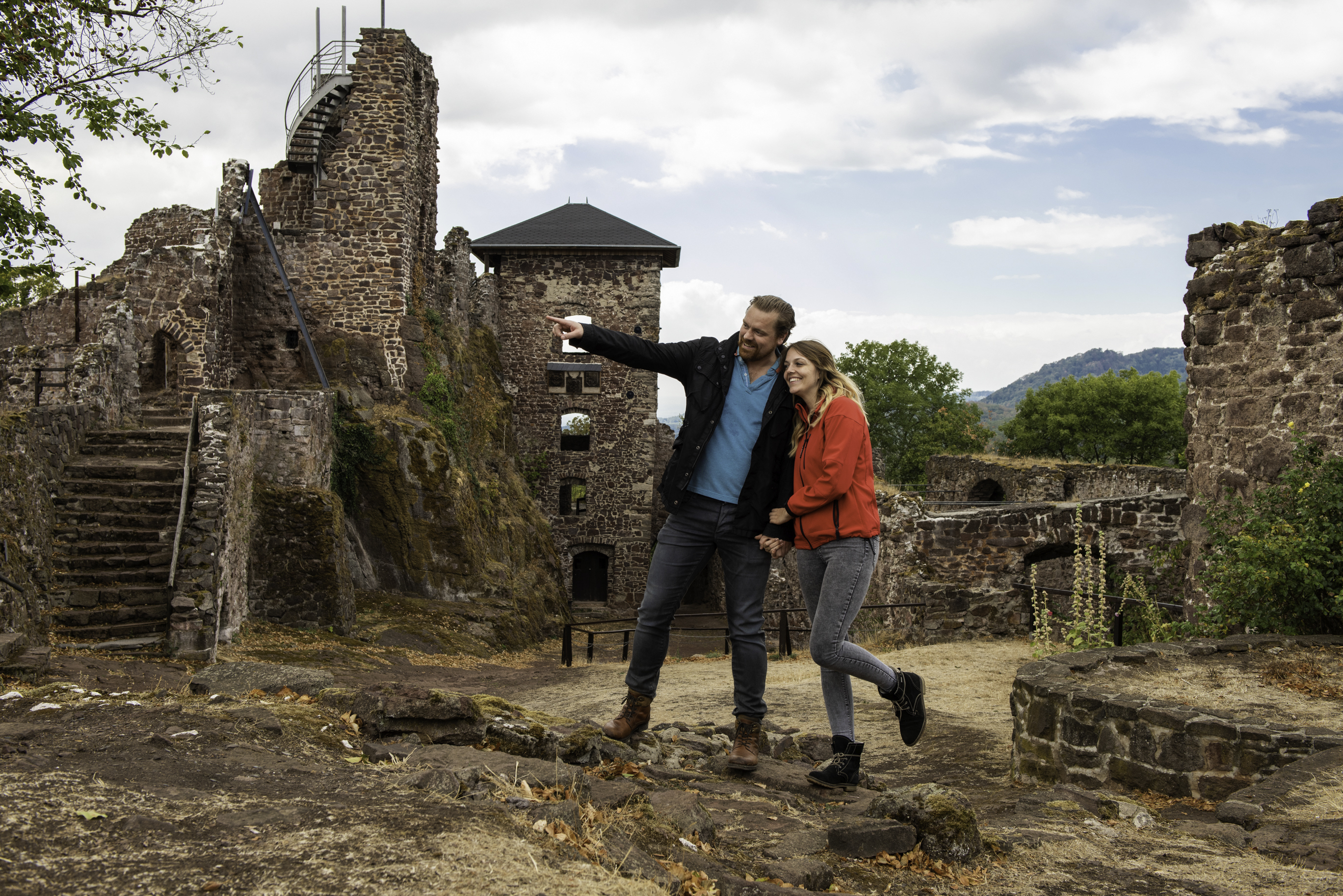 5 things why you should walk the little loop trail
As a quality trail Wanderbares Deutschland, the little loop trail is very well signposted and is regularly checked for defects.

the highlight of the trail is certainly the suspension rope bridge over the Bärental valley

whether trees, ground plants or even animals, everything is a bit more pristine

the quietness is certainly a big plus of the Hohe Schrecke

meadow orchards and a variety of benches invite you to linger and enjoy nature
You have now certainly got the desire to hike the Small Hohe Schrecke circular route in. Of course, this needs to be well planned.

Of course, you can also access the complete course in the tour portal and plan everything according to your own wishes.